Paul Seville
Diary entries, random thoughts, memories, rants, opinions and scribblings!
Definitely not a biography, just 30 years of my experiences No one wants to read 'About the designer'
meaningless drivel!
In a world where we only meet virtually
This is my way of introducing myself
The beginning
Born in Dublin, Ireland, sometime last century, a long long time ago. I grew up on an intoxicating mix of music, fashion and reading tales of debauchery, decadence and excess, all of it happening everywhere but Dublin. London seemed to be central to it all, got to get there and give it a go.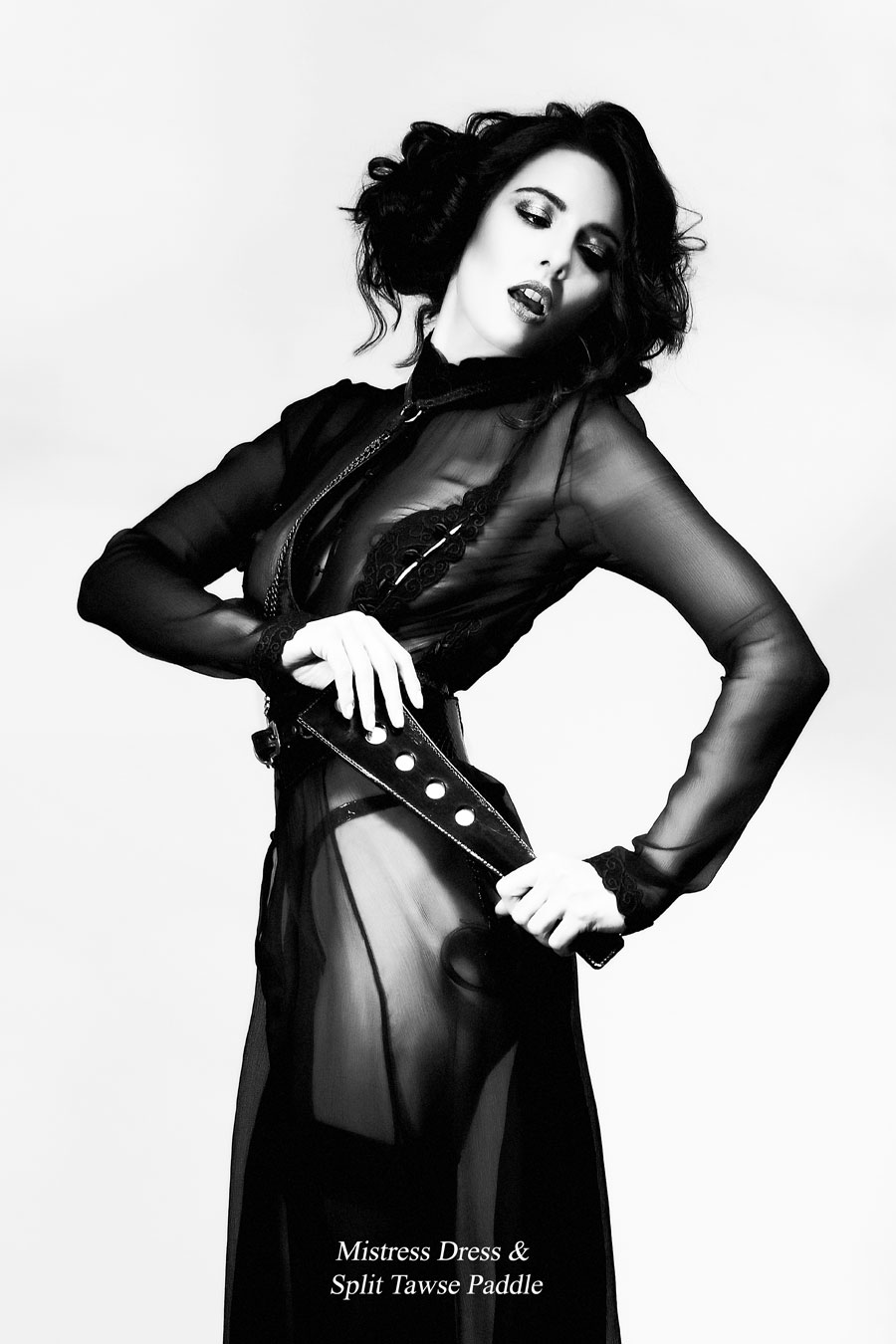 Educated by the Christian brothers, O'Connell CBS, Dublin, amazing education, thank you. As for the fucked up sadistic teachers of that particular time, well these Christian folk should be inspirational figures, I never met one to inspire me. However they did introduce me to corporal punishment and leather instruments of pleasure and pain. Influenced many of my later designs, thank you Christian brothers, that Split tawse you beat me with on a daily basis is now one of our best sellers. We even created the Silk Mistress dress based on your unique look and style. No pain, no gain I guess!
Infatuated as a Dublin teenager with the style and sound of the 60's, lover of the tales of Mods and Rockers, scooters, weekenders, Quadrophenia, Northern Soul and fights with rival gangs. Planting my flag with the whole Mod look and matching Lambretta scooter, throw in a bit of Ska influence and a secret passion for brothel creepers and quiffs. Mid 80's growing more influenced by the Goth look and sound, defiantly outgrowing Dublin, Bruxelles and Pygmalion had to be left behind. The musical tastes had slipped gently from The Small Faces to Paul Weller and The Jam to The Specials and now engrossed in the sound of Echo & the Bunnymen, Joy Division and The Cure.
The connection between music and fashion means to me that you have to practice what you preach, wear the style and be who you listen to.'
Moving to London progressed the music and fashion interests through the eccentricity and sheer depth of influences that early Bowie, Iggy & the Stooges and T-Rex gave to me and then settling with lifelong attachment for all thing Gothic and dark. I think in that first 5 years in London, I listened to and knew word for word every Bowie song recorded.
'We've got five years, what a surprise, We've got five years, stuck on my eyes, We've got five years, my brain hurts a lot, Five years, that's all we've got'
Sisters of Mercy, Bauhaus, The Cramps, Cocteau Twins, Jesus and Mary Chain, Siouxsie & the banshees on repeat, day and night. I would later on in 2007, create pieces for Siouxsie for 'Into a Swan' video, she will always be a muse to everything I create.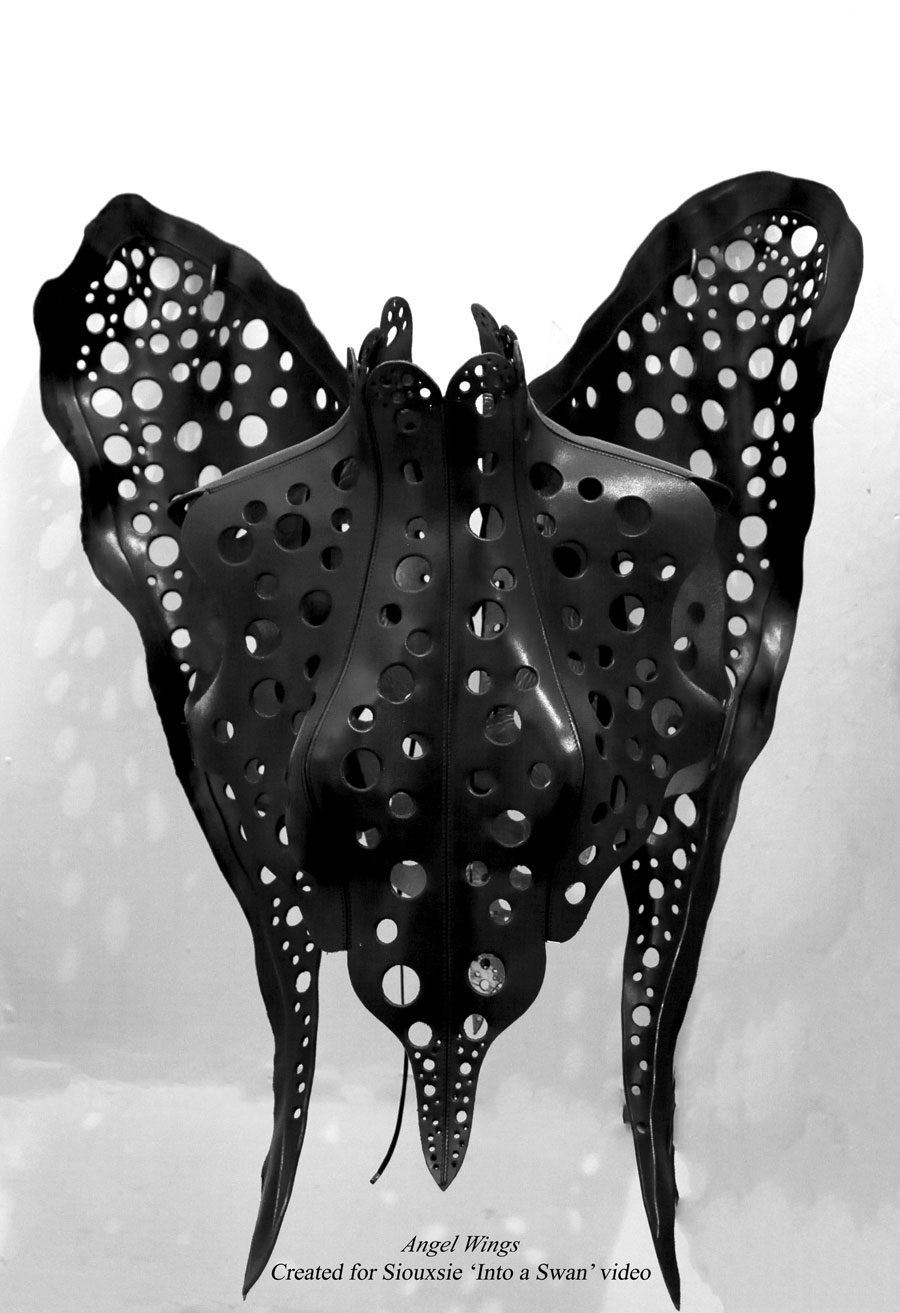 London, circa 1985 to 1990
Tasting a bit of this debauchery, decadence and excess I was reading about as a teenager, be careful what you wish for. Sometimes feeling out of my depth but inspired by characters that would definitely influence many of my later Boudoir collections, not just influence in fact this decade was an introduction into the realities of another world, some of it harsh, some sad but definitely always exciting, mind blowing and educational.
Paddles, whips, Madam Claire and the Dominatrix! They want what? How the fuck did someone discover that was their fetish? You know who you are, thanks for the education, never thought it would lead to this!
London, still a bit grubby, dangerous and definitely not gentrified! Ken Market, Hyper Hyper, Antenna, Great Gear market, Kings Road, The Intrepid Fox, Soho, Moscow Arms, Kit Kat club, Heaven, night bus from Tottenham Court Road to Ealing, signing on every fortnight, but still determined to be immersed in fashion, bought a sewing machine, even tried a knitting machine, evening classes at CSM and LCF and finally started full time studying tailoring and womenswear fashion in the late 80's and early 90's
'Forgive me father for I have sinned'
but fuck it, it was worth it,
I am studying Fashion in London!
The Craft
Mens Tailoring introduced me to my first experience of working with traditional skills and techniques. Although the restraints of traditional tailoring I found somewhat stifling, the construction and architecture of a tailored jacket was intriguing and enticing. Introducing leather as a material to the mix was for me a perfect blend. Throw into the melting pot a love of Gothic Couture, Corsetry & all things theatrical, Edwardian Dandies, eccentric characters and scoundrels, classic with a twist of Rock n roll.
'As a student my passion was for corsetry and tailoring, the first material I found that I wanted to work with was leather, then from researching library books I discovered my passion and skill for hand carving textures and designs onto the surface. Everything I do with leather is self taught. I treat the skins as a blank canvas and carve, mould, texture, dye and sculpt into the final product. There is so much to be learned and achieved with traditional skills, we must do all we can to keep them alive. It is always first and foremost about the traditional craft and skills, without great craft and skill nothing is sustainable, think about it!'
'With all the great advances in fabric technology and material sourcing, we know the exact place the material comes from, even what it had for breakfast, all very eco friendly and sustainable, all extremely important unfortunately the garment is manufactured by an idiot with no skills, falls apart after a year, more fucking landfill, not very sustainable in my opinion. Traditional skills are not an app to be downloaded, they must be learned and practiced and practiced, you never reach perfection but you must strive to get there'
The Birth of an idea circa 1992
Lots of projects on offer, lots of naive enthusiasm. I can do anything or at least I will try anything and as I am a perfectionist, I tended to have very high standards, it serves me well to this day, never let your standards drop.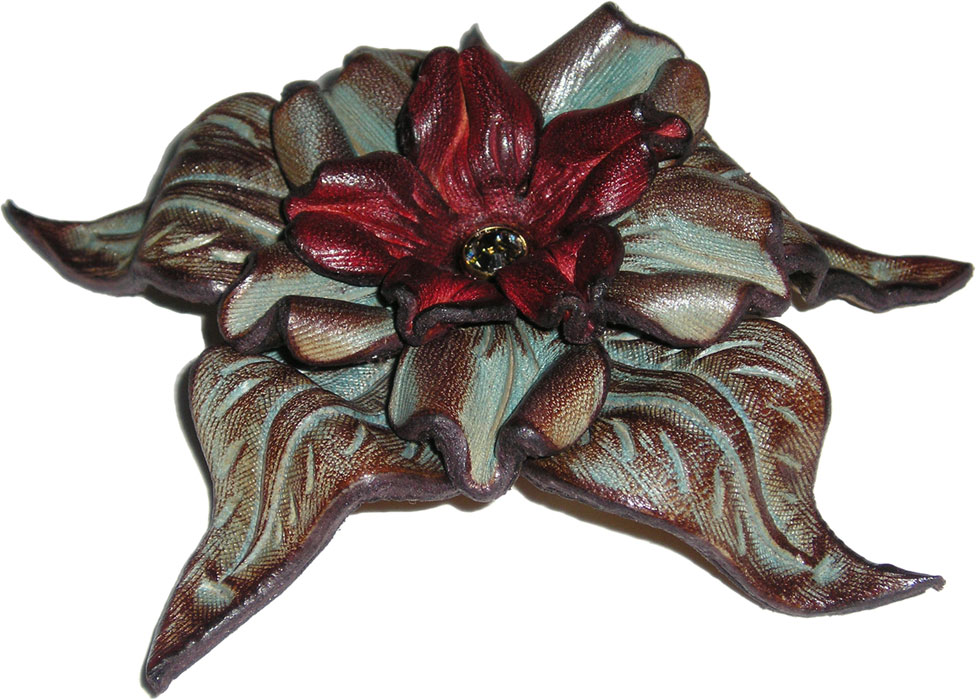 Carved Leather Furniture, shop interiors, Bespoke Carved Bustiers, celeb clients, handbag collections, it seemed leather and what I could do with it had endless possibilities, all time consuming and working to London budgets, meaning fuck all money for me!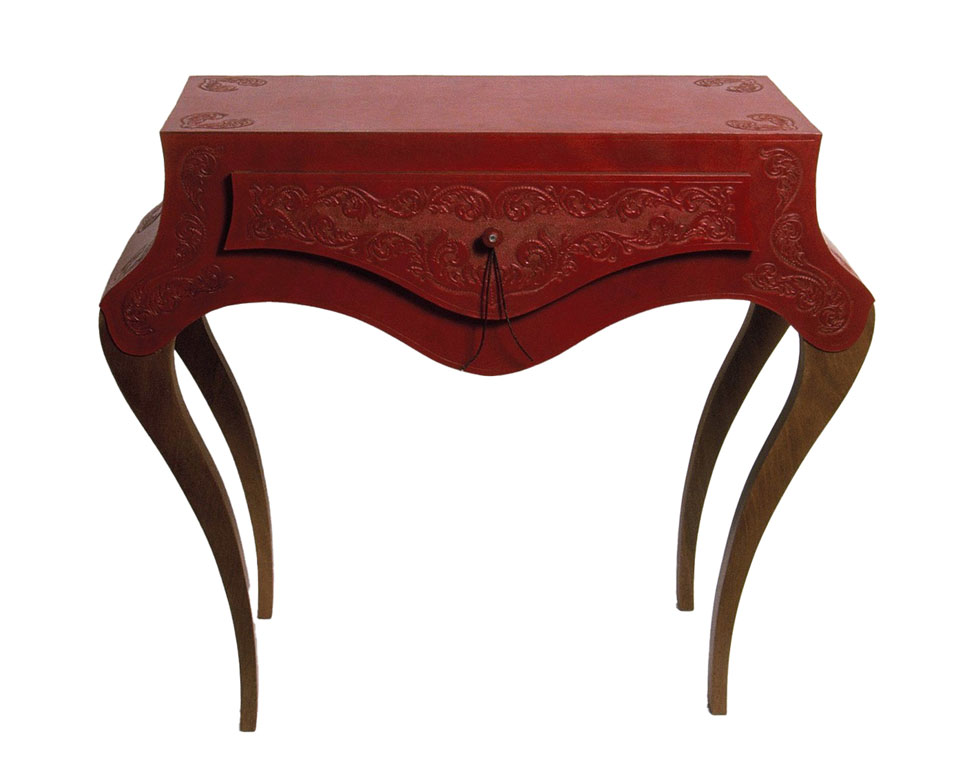 My mantra, take the commission, get some images, get some credits, acquire more skills. Had to give up my studio, only had it about a year, how does this fashion business work again?
Sat in my flat, surrounded by my studio equipment in bin bags and Iggy, Ziggy & Zowie, my 3 Dobermans, what next?
A random phone call from Karl Lagerfeld studio commissioning me to create the accessories for his show, must be a fucking wind up!
It wasn't!
Karl Lagerfeld Sketches & Paul Seville Leather flower & bracelet prototypes
Launch of a Career
Karl Lagerfeld Sketches & Paul Seville Leather flower prototypes
Finally belief in myself, no studio and working from a small flat, late nights, in fact all nighters, every night, don't know how we did it, well I do actually! Bowie's Young Americans on repeat, throw in Live through this by Hole. It all finally made sense, Leather Bespoke accessories are the way forward, its all been worth it, thank you Karl Lagerfeld!
Catwalk Showpieces and commissions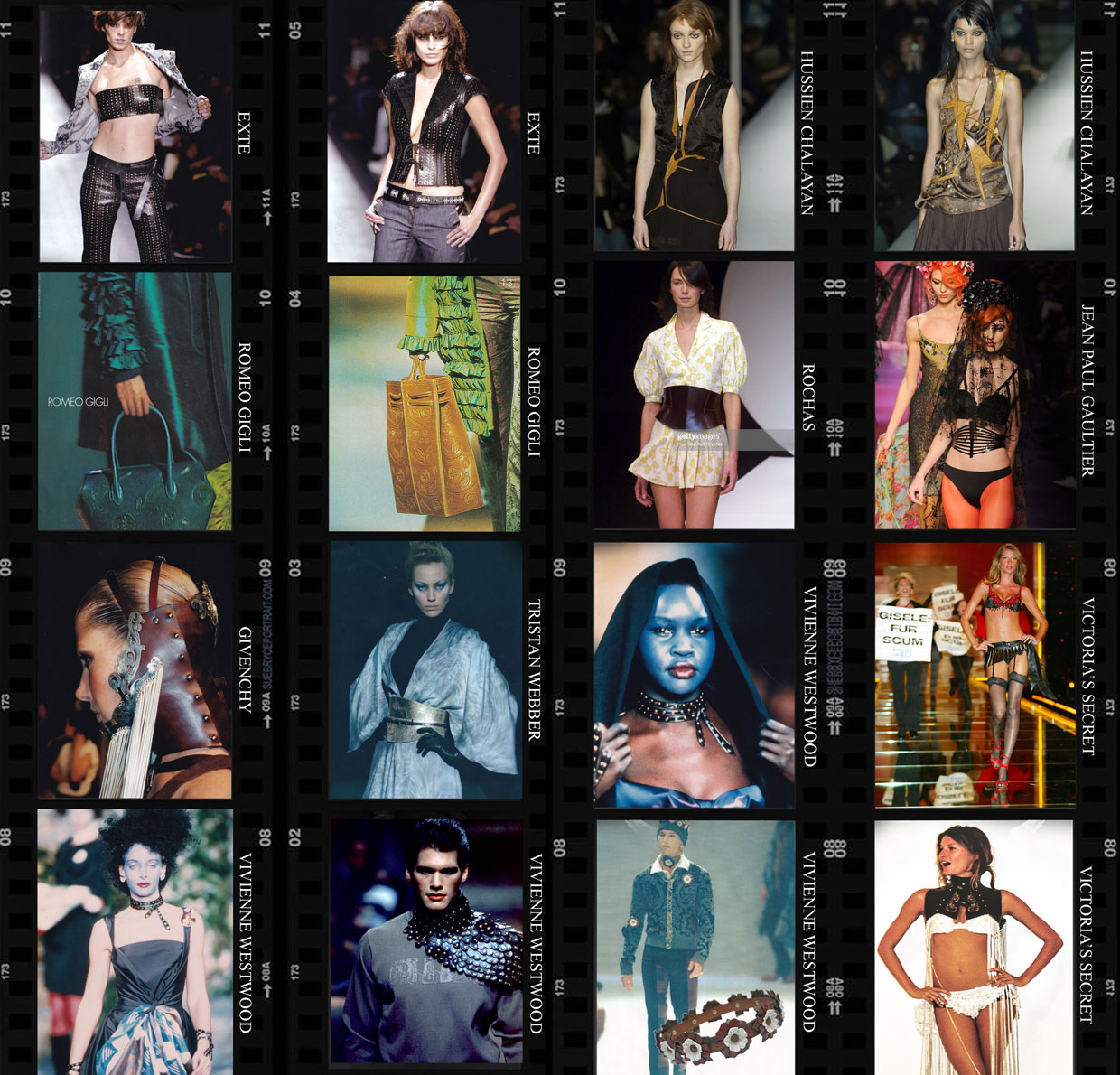 Working from a central London studio complex from the mid nineties, more resembling a prison of 100 talented, creative, deranged & even some deluded inmates from jewellers to ceramists to fashion designers to random oddballs. It took more than 11 years of hard graft before I got released! If you can't do the time, don't do the crime or in my case if you are not prepared to work like a slave, don't get involved in the fashion industry. Not everyone's cup of tea but it worked for me as a creative base, what a learning curve, lifelong friendships and partnerships.
'If you want to learn, sometimes its better to be a quiet listener, an observer, than a know all talkative gobshite, just let your work speak for itself'
Silver Asymmetrical dress Paul Seville for Alexander McQueen ' What a Merry Go Round'
Collaborations and commissions continued after the Karl Lagerfeld show to Vivienne Westwood menswear and womenswear shows over the next decade, colabs creating showpieces for Givenchy, Exte and Victoria's Secret followed and numerous commissions for Antonio Berardi at Exte. Accessories for Rochas and Hussein Chalayan. Handbags, shoes and Belts for Romeo Gigli and many others along the way.
Carved Leather Mask headdress Paul Seville for Alexander McQueen 'Eye'
Alexander McQueen: 'Creating the catwalk showpieces for Alexander McQueen which I did for What a Merry Go Round and Eye was one of my most rewarding and creative experiences, these showpieces have a life of their own and the images and the pieces themselves continuously re emerge in exhibitions and books some 20 years later, I am so glad I had the chance to work on these shows'
Lesson no.1 about the fashion industry, its all smoke and mirrors, all fur coat no knickers, total Arseology, as we would say in Dublin. Alas I am addicted to it, it's my vocation in life, my passion. But worth reminding yourself regularly none of them are better than you, they are all just winging at different levels! Go for broke. Some of these designers I met were quirky, some incredible gracious and grateful, thank you Antonio Berardi, thank you Tristan Webber, some downright rude and some just fucking nuts, you work out who is who!
Most passionate and down to earth? Definitely Alexander McQueen
Launch of a Fashion Label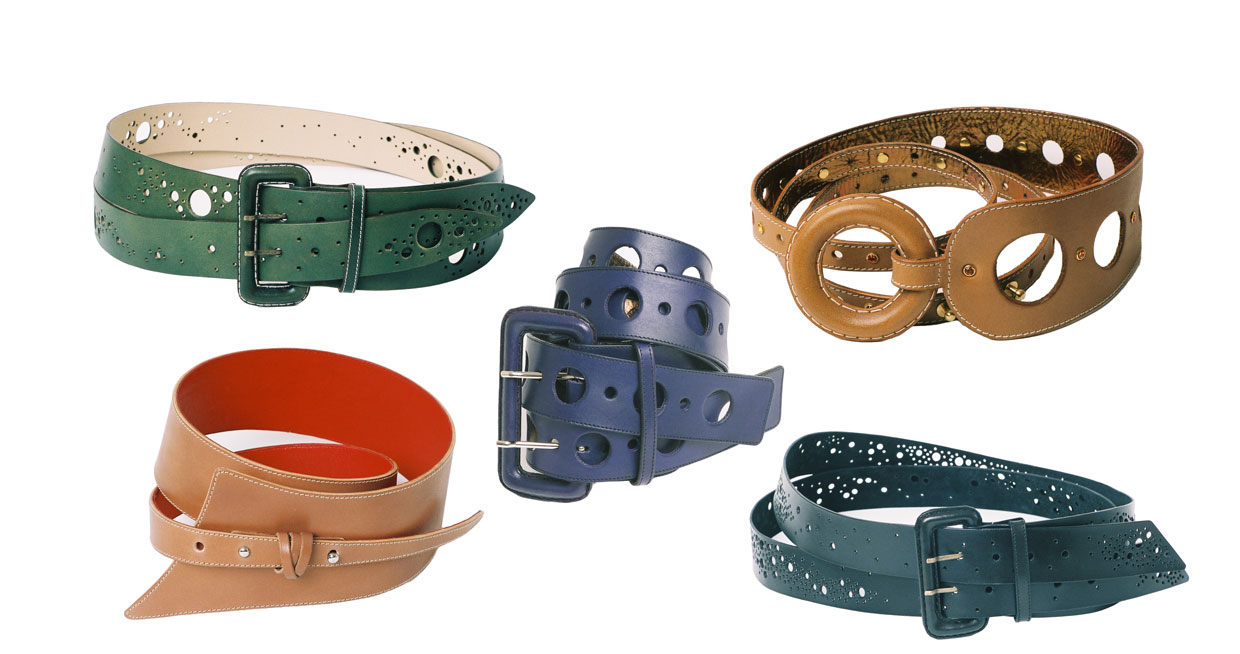 End of one century, beginning of a new one seemed like an ideal time to launch the Paul Seville fashion accessory brand, London Fashion Week, New Generation sponsorship then Premiere Classe, Paris. The product line, Corset Belts, Waspies, Jewellery Belts and Accessories. So the seasonal fashion cycle begun, putting your life on the line every few months. One full time assistant, a couple of freelance workers and 6 'highly skilled' interns, well maybe just enthusiastic interns and me, working 18 hour days. Yeh, that should be enough to run my little enterprise. Everything handmade and produced in my studio.
Fucking control freak!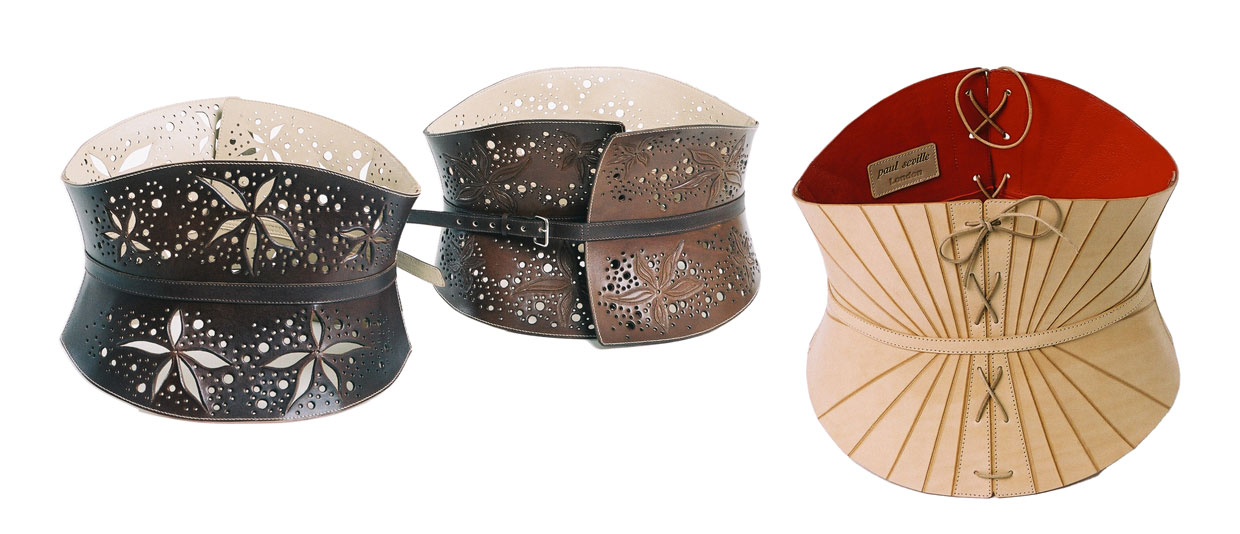 Slaving to a new soundtrack of The Libertines, Yeah Yeah Yeahs, The Prodigy and The White Stripes. 'With the exception of Amy Winehouse, PJ Harvey, Primal Scream and some nostalgia from Janis Joplin all the music seemed a bit seasonal, definitely missing the sounds of where it all started for me. Music inspires my work everyday, beginning to feel that I had sold out and forgotten who I was. Not a slave to a 9 to 5 job but a slave to a 9 to midnight job. Maybe thats what seasonal fashion is all about, selling out and producing on a conveyor belt. If only I could see into the future to 2008 with the launch of Gallery58 with Steph Aman, it would all make sense'
My first season, buying appointment with HN, really want to sell here, best London store at the time, the buyer loves the collection, perfect!! Ah, she wants to see the collection next season and probably one more season before she buys, doesn't want to introduce her customer to a 'fly by night' brand, I can understand that, but how the fuck do I survive for 3 seasons, that's 18 fucking months!

My yearly diary, January, New collection, stress! always difficult getting it started, love it one minute, hate it the next, it doesn't matter how many times you do it its still exactly the same to this day, Love + Hate.
London Fashion week, lots of press, no buyers, see you in Paris they say! London Fashion Weekend, the sample sale, sell enough to pay for Paris Fashion week, phew! Then Premiere Classe, Paris, set up the stand, it's looking real good, we are fucking professionals. First drink in a month, for a second I could be on holiday, definitely more fun to be had at Paris Fashion week, nicer people, better parties. But don't forget the stress, it doesn't go away! need the orders on the books, long season ahead. 'Have you seen the buyer from blah blah blah, she was here this morning' they say. Oh no! why did she not come to see me??? Paranoia!
Back to London, The Eurostar fashion express,' Yeh, one of my best seasons ever' everyone says with a plastic smile, same bullshit, different season. Finally home sweet home, shit! Eviction Letter 'forgot' to pay the rent on my flat or decided it would be better invested on some new leather for the collection. Next morning, appointment with bank manager, please extend the overdraft, look at the orders I have, I have just been featured in Vogue, you know! Overdraft confirmed, thank you, see you next season. Production funded, slave through to September, pay everything off, relax! Not fucking likely, its September, we start all over again!!!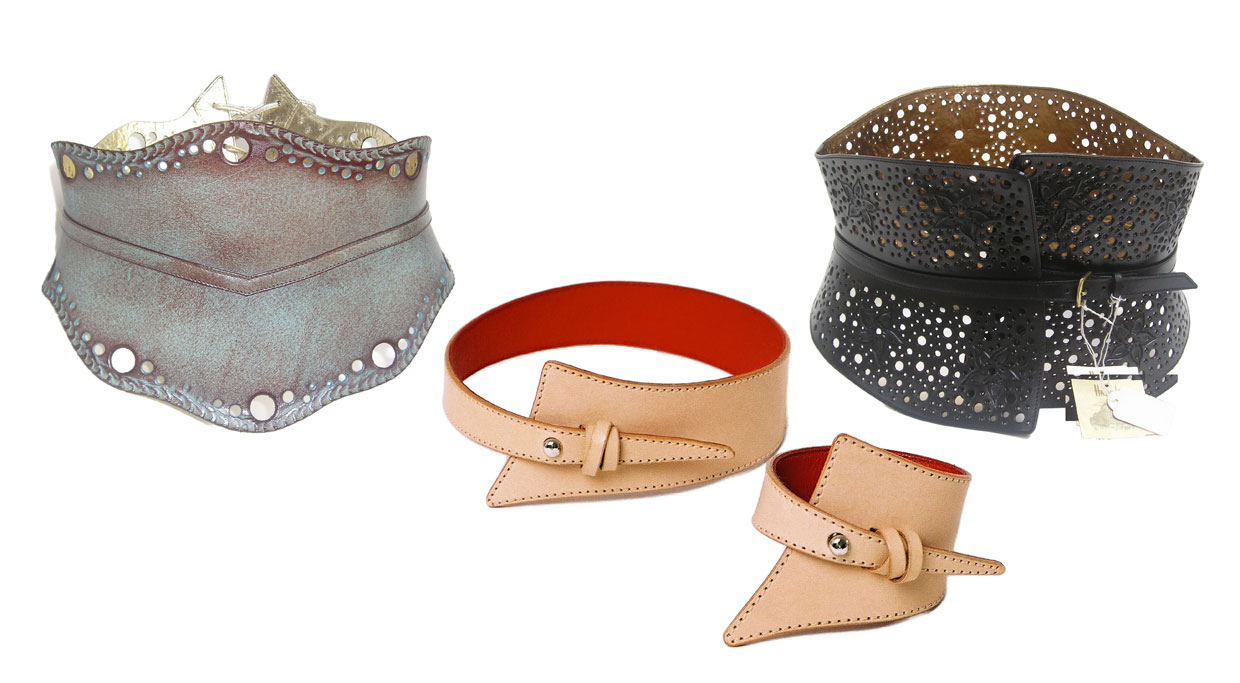 Probably sounds that I disliked this period in fact the total opposite, it was the best time ever creatively, one of my most productive periods. A real education that stands me in good stead to this day. Looking back really don't know how we created so much. I would still do it to this day and if I suddenly could have the money to fund it to the level I would like, I would be back doing it. But on the other hand, if I had the money, it would remove an important element, the hunger to succeed. So I feel sorry for you rich kids that never taste the hunger of being broke, poor little rich girls and boys!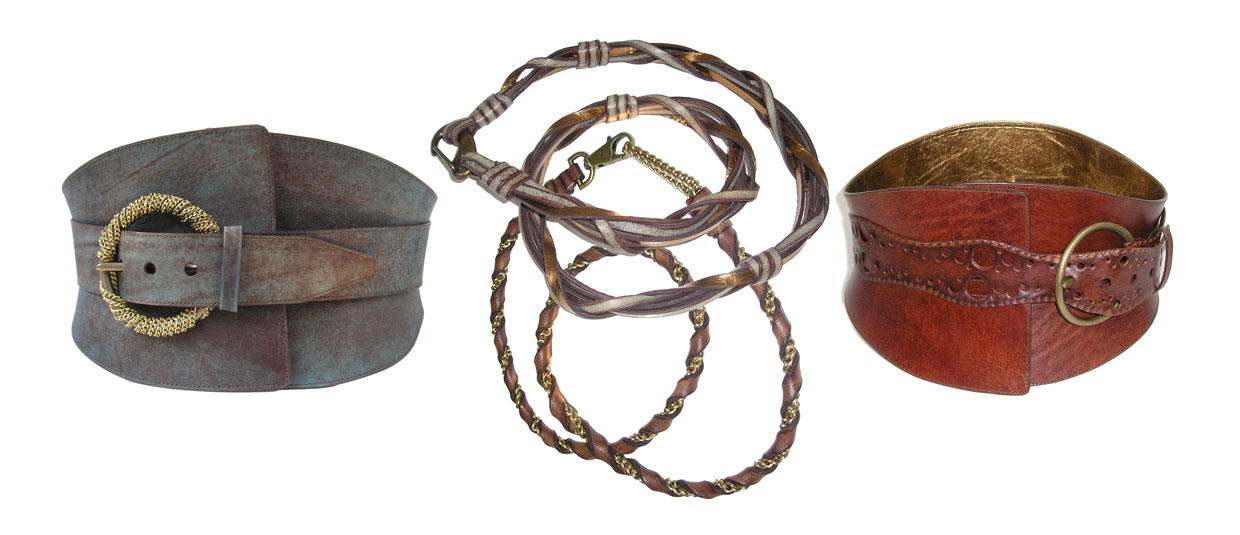 Year on year I grew the business, orders increasing every season, selling to Boutiques and Departments stores worldwide from Harvey Nichols, Harrods, Libertys, numerous Jewellery accessory shops, Le Bon Marche and Chantal Thomas in Paris, Baycrews in Japan, stores in Moscow, Milan, New York, LA and beyond, even corsets to Guadalupe in the Caribbean! Better travelled than me. Lots of press and editorial coverage and numerous collectors and clients including Madonna, Angelina Jolie and Beyonce, Janet Jackson and Rihanna to name but a few.
By this point, circa 2008 and the launch of Gallery58, we had grown as much as we could as a small business creating and manufacturing everything ourselves and you get to the point of realisation, either everything gets manufactured in a factory and you lose at least some quality and the signature of what you do or you keep it small and niche, retain the quality, retain the control over everything and keep the manufacturing limited and exclusive.
No decision to be made for me its all about the quality and the skill and the handmade product.
Bespoke and Couture every time, it's what I am good at and its what I love.
We continued to showcase our collections at Salon de La Lingerie and Premiere Classe during Paris Fashion week up to 2014, the aim then was to promote the Gallery58 brand and the silk and leather collections.
The High end Erotic Boutiques 2001 to 2021 and beyond
'In fashion we always got clients, love you one season, forget you the next, you are a commodity, but in the erotic side of the business we get collectors, they appreciate the quality and craft, all of whom stay with the brand for life, total loyalty'
So around sometime in 2001 saw the launch of a new style of boutique on the high street in the shape of Coco de Mer, London. A high end erotic boutique more like a museum and gallery than a shop. It became in a short space of time the place to visit and expanded to shops in LA, New York and a second store in London.
At its conception I was asked by Sam Roddick, its founder and creator, to develop a range of bondage accessories and products in my own signature style under the Paul Seville brand, Corset Belts and Corsetry, Gauntlets, Cuffs, Collars, Masks, T-Harness and Body harnesses, Feather Ticklers, Paddles and Whips and of course the original Horsetail Corset Belt. Designing and developing my first Boudoir collection was like having the shackles and restraints of my fashion label removed. It gave me the freedom to design in the way that only the showpieces for Alexander McQueen allowed. Total Freedom!
Its healthy in my opinion to be detached from your subject matter when designing and to bring other creative practices into play. We, at the Paul Seville brand bring a huge taste of fashion coupled with a deep flavour of traditional skills and techniques into bondage and fetish product design. Personally I would say I have a more voyeuristic outlook to everything, put my observations into a melting pot coupled with my own real life experiences and create'
I designed and constructed beautiful products, aesthetically pleasing and functionally better than anything on the market. I totally embraced the idea and my concept was to take those tawdry old badly designed and manufactured products from your bottom drawer and re develop them and sit them proudly in the centre of your dressing table. A design that could be admired for its beauty and skill even if their function escaped you.
Something that even grandma could appreciate even if she didn't use it for its given purpose! Ask my mother-in-law, she thought the cock rings were napkin holders! Beauty is in the eye of the beholder, and so it would seem is function. Why should these products not be beautiful.
Since that date in 2001 the Paul Seville Boudoir collections have been the cornerstone of the brand. The concept of the high end erotic boutique sprung up all over the world and we sold our exclusive Boudoir collections to New York, LA, Vegas, Moscow, Amsterdam, Madrid, Paris, Poland, Austria, Switzerland, Mexico and so on, it seemed every country wanted a taste. However as with all new concepts some cities, countries and cultures simply were not ready to embrace grandma wearing a strap-on and many sadly floundered.
However the Paul Seville collections continued to be best selling accessory brand at Coco de Mer London. We wanted to reach a 20 year milestone of wholesaling these collections in London. We reached this in 2021. Something we are very proud of. On our journey we have created corsets for Madonna ( MDNA 2012 tour) , silk and leather Headdresses for The Animal Ball in 2012, an exclusive collection Paul Seville x Coco de Mer in 2015 and numerous personal creations for celeb clients & followers all of whom shall remain nameless!
We now enter a new era of a post-Pandemic world and our Boudoir collections continue to expand and grow. The full collections are exclusively available at www.gallery58.eu.
Immensely proud to be one of the originators in this genre and somewhat disappointed that many of the current bondage collections on the market have returned to the mass produced shite of yesteryear at inflated prices. It's not enough to bang a rivet in a leather strap, call that a fucking harness!
Never mind I will carry the flag of quality products using traditional skills, unique and unrivalled and continue to adhere to the principles that our brand started with.
Long live quality!
Gallery58 London
A chance meeting in 2008 led to the creation of the refreshingly unconventional and unpredictable luxury collective, Gallery58 London with co founder Steph Aman.
Finally the creative circle is complete!
'I am always drawn to collaborations and partnerships rather than solo enterprises. I feel if you are lucky enough to work with someone who's aesthetic & design ethos is on the same wavelength as you and if they have complimentary skills to add to your own then you have the best of both worlds. If their materials, in this case Silk and their clientele are complimentary to your own well how much more perfect a match can it be?
'The leather and silk work in harmony with each, they compliment each other, they are never forced together, it is an organic process. With some creations the leather acts as a 'scaffolding' to the silks and it gives it rigidity and structure, the silk becoming the decorative force. In other cases it is the form and structure i.e. the leather that is the mainstay of the design and the silk acts as a dressing. In most of our creations I would say the leather and silk designs are independent of each other and are stand alone creations in themselves, but when styled together, they fit seamlessly. The silks create a much softer feel to the leather, making it less hard and the leather gives the silk some balls!
My original signature style was densely hole punched leather hide, my reason for doing this was to replicate lace, creating a balance between the structured leather hide the delicate effect created by the hole punching. It was inevitable that we were going to be drawn to each others work.
Gallery58 London, embracing the unique and the rebellious!
Creators of luxurious and decadent collections in Silk and Leather.